Bring Maggie Wheeler to your event *( Testimonials & Inquiry form below )
MAGGIE WHEELER  brings a dynamic and transformational presentation to each event , combining her humor and storytelling with her passion for connecting communities through song. 
"I've spent a lifetime in choral music and heard many good speeches on the subject — but this one truly inspired me, and my students felt the same way. Maggie's words formed the perfect kickoff for our weekend-long conference, and continue to resonate with us even now. I can't recommend her highly enough! " 
— Robert Isaacs Director of Choral Programs Assistant Professor Performance Choral music and vocal performance Cornell University
TED X MANHATTAN BEACH 2018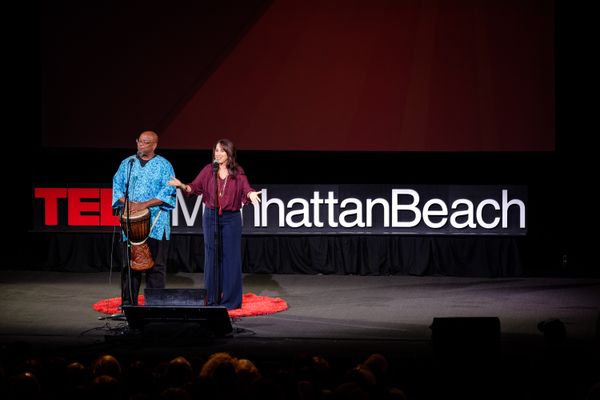 Maggie Wheeler & Emile Hassan Dyer bring the joy of singing in community to your event !